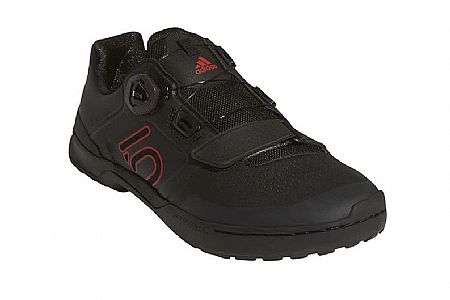 These shoes are great.
These shoes are great. I replaced an old pair of 510 impacts and was looking for a lower profile shoe, and these fit the bill. I like the ease of the boa system, especially on muddier rides. They're super easy to put on and take off. They cinch down pretty even if you flex them around a bit as you tighten them. I don't expect them to have the longevity of standard laces, but they seem well made and are servicable/replacable, so I'm happy to trade that for the ease of use. The soles are crazy stiff. There was a slight pressure point at the top of the shoe near my ankle for the first couple of rides, but I think it is because I sized down about 1/2 size too much. Since being broken in, I haven't felt any pressure point at all. I would say they run true to size.
Thank you for your feedback.
Outstanding trail shoe
Cycling Enthusiast
Laguna Niguel, CA
Great shoe, BOA rules!
Cycling Enthusiast
San Diego
Great shoe! Good fit and true to size. I wear an 11 in running and sports shoe.
I ride trail but like a stiff shoe from my roadie days and though this has a more freeride look and feel it is plenty stiff for those punchy sections or other harder efforts, comfortable off the bike as well with good traction on hike-a-bike
Thank you for your feedback.