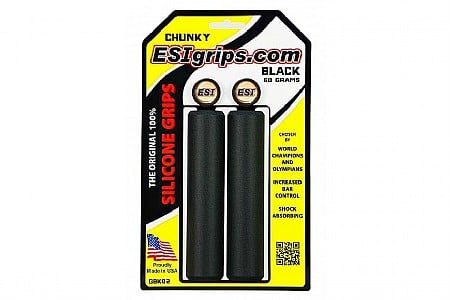 One of the best shock-absorbing grips I have ever used
Foam grips
One side tore out on second ride. No crash noted. Either caught something when climbing over tree possibly. Bar damping not super noticeable. Grips kind of uncomfortable, causing some forearm pump from width. Wanted to try these to see and just didn�t work well or hold up. Back to my trusty ODI Elite Pro grips
Thank you for your feedback.
Nice feel, challenging to install
Competitive Racer
New England
I replaced grips that had bolt on lockrings. These grips are friction install. Use a little rubbing alcohol, per the instructions. Once I wrestled them on, they stayed put. Great feel. Softer than rubber grips, perfect diameter, and unlike many bolt on grips, are long enough to fit your entire hand.
Thank you for your feedback.