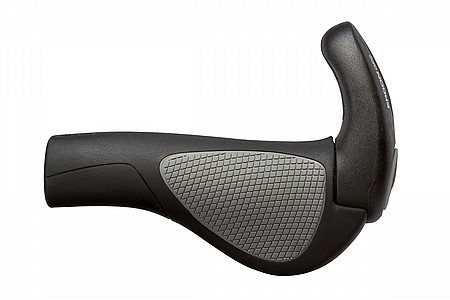 Comfy on the Bumpy
1 of 1 customers found this review helpful.
I've been running these grips since 2012 and with every new bike purchase, the new grips get tossed in a box and these guys go on! They really help with wrist fatigue on long rides and the nub of a bar end iss just enough to offer that additional hand position. I have tried other Ergon models but these are my favorite. If you suffer sore wrists (some of use aren't as young as we once were) these are a good go to! If you aren't a fan of bar ends, they have a version for you there as well.
Thank you for your feedback.