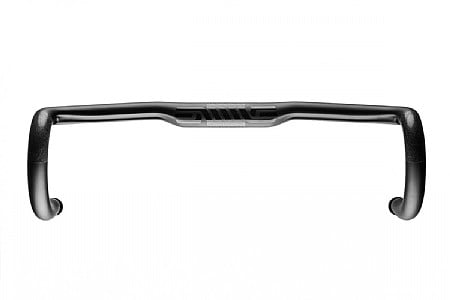 Nice bars
Cycling Enthusiast
colorado
3 of 3 customers found this review helpful.
Shape is personal, so these will either work and you'll love the shape or not. Personally, I love the shape and that the drops flair about 2mm out and extend back a bit further than some others i've tried, giving you some different positions. I'm not a WW, but they are very light and the finish is top notch, as you'd expect. These are not on my race bike because I have no interest in dumping it and breaking $300 bars, they're on my steel bike with enve road fork, alum. stem, and HED Belgium wheels with 28mm Vitoria corsa controls at 80psi (front), and the setup is very comfortable and there is zero road-buzz. Results may vary, but I love this setup.
Thank you for your feedback.
Going for the ENVE treatment
Cycling Enthusiast
Eugene, OR
0 of 1 customers found this review helpful.
Granted ENVE is super expensive, and with something like handlebars you're not really saving a bunch of weight swapping carbon for alloy, buuuuut I love my bike and upgrading it is part of the fun for me. They are comfortable and light and look great on my bike.
Thank you for your feedback.