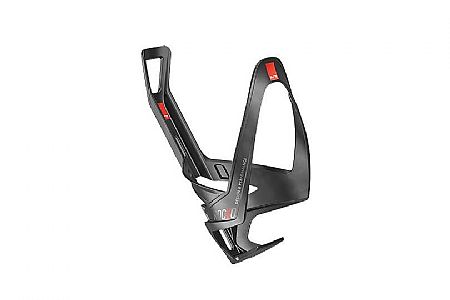 Great bottle cages for long water bottles on a small frame.
Cycling Enthusiast
San Francisco Bay Area
I wanted to have carbon cages where I could remove long water bottles from either side of my 52 cm TT frame. I wanted both cages to be able to be accessible from either side. These lightweight cages did the job. One caveat is that the tab at the bottom of the cage that stops the bottle from going further down seems to be higher than other Elite bottle cages. So I had to extend the adjustable holes for the bolt holes so that I could have the bottle sit low enough.
Thank you for your feedback.
Better than traditional side loader
My bike frames are small and these are the only type of bottle holders that allow me to have 2 big bottles on my bikes. I tried regular side loaders but these are even better because you're not restricted to pulling out the bottle from a specific side.
Thank you for your feedback.
Doesn't look like carbon but it is
Cycling Enthusiast
Northern Virginia
2 of 2 customers found this review helpful.
This is a nice looking water bottle cage. When I first got it, I thought it was made of plastic because it doesn't look or feel like your typical carbon cage, but it is feather light and appears to have more durability than some of the thinner carbon ones out there.
Thank you for your feedback.