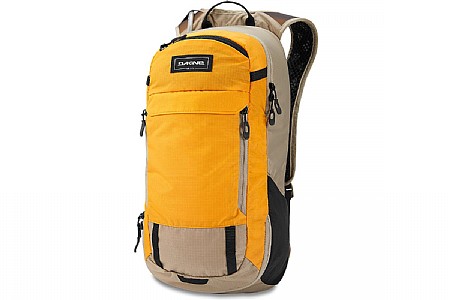 User submitted reviews
Review by grape48
meeting all my needs
Cycling Enthusiast
spokane wa
i use it all the time. not just biking. great hiking pack also.
Thank you for your feedback.
Review by Lexington biker
I ;ike this hydration pack alot.
Cycling Enthusiast
Lexington, MA
3 of 3 customers found this review helpful.
I use this pack to carry my water for medium to long rides, as well as any food, additional clothing, tubes, tire irons, tools I need to cover. The water bladder is large, and its weight is distributed over my hips, which is great for balance. The pack is comfortable -- but I haven't used it in really hot weather yet. I tend to pack a lot of stuff -- most people will find the capacity more than adequate. I like the way the bladder seals -- I prefer the fold and slide a clip to the screw-seal that the Camelback Mule uses. I still own a serviceable Camelback Mule, but will favor the Dakine pack.
Thank you for your feedback.