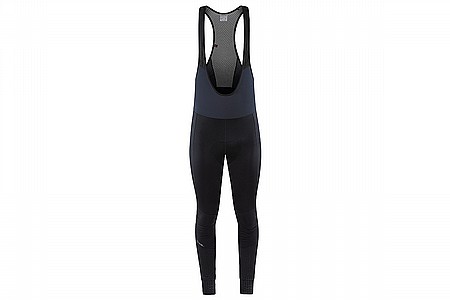 Love the fit, nice warm tights for shoulder season
Cycling Enthusiast
Atlanta, GA
Nice bib tights for cooler weather
1 of 1 customers found this review helpful.
Only worn once as weather is warming here in SoCal, but these are very nice tights.
I'm a avid road rider, 5'8", 160 lbs. and the medium fits fine, (legs long enough for taller riders). These come up further above the waist than some bibs for added warmth, but a male could still stretch these down for a nature break.
The lower legs have a different material, (a bit more wind resistant, I believe), and the 8", (210cm) locking, quality zipper is long enough to remove tights w/out removing shoes, if needed.
The inside is a mild fleece-type material, not too clammy, but most likely not warm enough much past above 45f for cooler running folks like me.
The neon green straps make these easy to spot amongst other kit.
The chamois is, a good amount of padding, (a bit on the soft side).
I'd buy again, as these provide me with the warmth I need in cooler wx.
Thank you for your feedback.