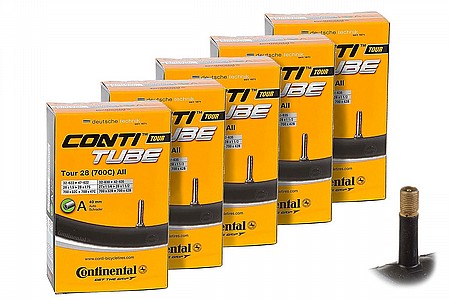 User submitted reviews
Review by Ron
Great value for the money
1 of 1 customers found this review helpful.
The 5 pack of tubes arrived quickly. The tubes came with a threaded valve stem but is still a Scharder valve. The quality of the tubes appears to be good. I have two installed now and hope to have many flatless miles.
Thank you for your feedback.