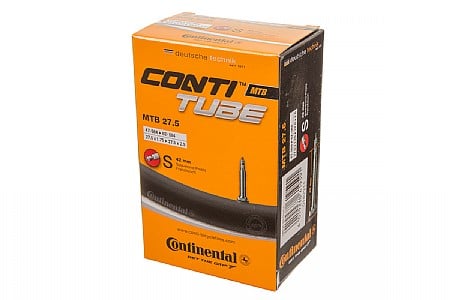 Its a bike tube that fits my wheel
Average, everyday MTB tube
Cycling Enthusiast
Usk, WA
It's a tube at my price point
Dependable tube
Daily Commuter
Olympic Peninsula, PNW
quality tubes
Cycling Enthusiast
Brighton Co.
Quality tubes
Competitive Racer
New England
Great product. As advertised. Does the job just fine!
Cycling Enthusiast
Montreal, Canada
Good gravel tube
Cycling Enthusiast
Olympic Peninsula, WA
When I bought a second wheelset for my gravel rig I went 650b x 45 mm. I am using these Continental tubes and they have worked fine. If you are counting every gram, they may not be for you, but with this size of tire it's more than likely not an issue for most people.
Thank you for your feedback.
Good basic tube at good price
Cycling Enthusiast
Palmetto, FL