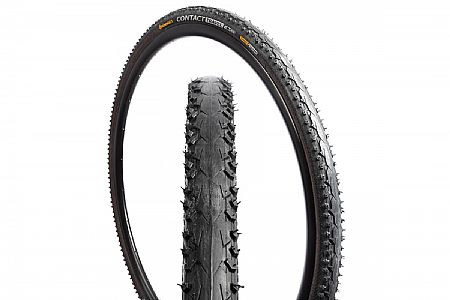 awesome tire
Cycling Enthusiast
colorado
4 of 4 customers found this review helpful.
Awesome all around tire. Immediately on the first ride I noticed a different rubber compound than what I was used to. This compound seemed stronger than other tires and harder. This tire has fantastic puncture protection. I have the 42mm version and it's quite a bit heavier than most other tires of this caliber, somewhere around 600g each. That may boggle some peoples minds but if you're constantly riding over different surfaces including chunky gravel the extra rubber is worth it. Great tire for touring, pretty sluggish on the road though, if puncture protection and value are paramount this is a great tire.
Thank you for your feedback.