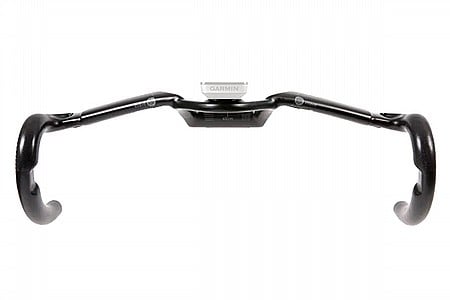 User submitted reviews
Review by Ron In CO
A Revolution in Handlebar Design
Cycling Enthusiast
Steamboat Springs, CO
2 of 2 customers found this review helpful.
To test the bars, I did a 45 mile gravel ride with 3K of climbing. I was surprised and amazed how comfortable the bars are. I had a marked reduction in shoulder pain (bone on bone sucks). The back sweep works magically. I rode much more on the tops utilizing the thumb grooves on flats with bent arms in an aero position. I was able to hold this position longer. For climbing, the hands on the tops position was fantastically comfortable and provided a leverage point to pull on. The extreme bend where the hoods and tops meet create a great perch for hands, its a larger than the area on traditional bars. Lastly, the slight flare was perfectly aligned when dropping hands down from the hoods to the drops. I can't speak empirically to the aero benefits but there are plenty of studies that prove the aero design of these bars will save you a few watts. I can say the bars look very cool though!
Common questions answered here! unless your old bars reach and drop are significantly different, No, you don't need to adjust your stem, No, you don't need to adjust your stack height. You may need to tweak the grip position on the bar slightly since the bar has a slight forward tilt. But otherwise, measure the reach on your old handlebar setup; front of the saddle to a point on the shifter grips and also the previous handlebar tilt (digital level is best). The integrated GPS holder is brilliant but with the bars almost level, your GPS will slightly tilt forward (away from you) but using a Garmin 1040, I had no issues reading the screen.
Thank you for your feedback.
Review by Joel_CA
Worth the price of admission
3 of 3 customers found this review helpful.
I've had the Coefficient RR handlebar on my 22 Specialized Roubaix Comp since March of 2023 and it has been a game changer. I find myself using the tops of the bar more regularly - which I avoided 100% of the time with the original handlebar. With that, I am able to use all 3 hand positions and am no longer experiencing any hand numbness etc. The comfort it provides long term is well worth the cost - plus... it looks REALLY cool!
Thank you for your feedback.