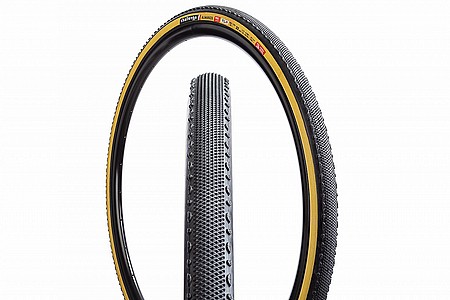 One of my favorites so far, but extremely hard to mount.
Nightmare to mount
Competitive Racer
Santa Rosa, CA
Mounted tires for 30 years without major problems. These tires however are a total nightmare to mount.
Pre-Stretching, heating up, Talcum powder....still unmountable on DT Swiss rims. Gave up after hours of trying.
All 4 tires went straight in the garbage. Even if I could have mounted them at home, on the trail in cold weather there is no way you can fix a flat.
Thank you for your feedback.
No issues
Competitive Racer
Portland, OR
Picked up a set of the Tan wall Pro Series version, Fun mixed surface and supple tire, 260 TPI
Rides really well for a great dry dirt, gravel, even cross legal at 33C Have larger tires for rough days.
No issues mounting, put them on some older American Classic 420's,, they are tight, all Challenge are.
Thank you for your feedback.
Do not buy
Cycling Enthusiast
Philadelphia
0 of 1 customers found this review helpful.
Im issuing a rare DO NOT BUY. I have changed many tires before but These are the first I that could not get mounted (Zipp 303 rims). After an hour of struggling to get one tire on I gave up, just way too tight. Figured if one flats on the trailroad I could never change.
Thank you for your feedback.