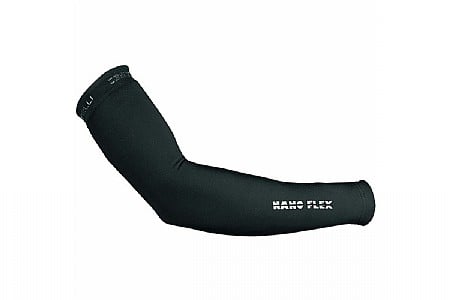 Excellent product
I'm in love w these arm warmers. Can I marry them?!? Maybe I can get a marriage tax break!!
All fooling aside, I love these things. They are super warm and super comfy. They have excellent grip so I've never had a problem w them sliding down. Not even a little. I would definitely buy again if they ever wear out. Good luck on them doing so. Or buy as a gift. Make an amazing gift. I bought these With my own money for myself for cool MN rides in late fall. I seriously would not even look at another brand. Simply amazing!
Thank you for your feedback.
So far quite good at a reasonable price
Cycling Enthusiast
Columbus OH
I've used these in damp weather (including with a short sleeved jersey under a winter jersey) into the high 30s; so far I've not used them alone in rain so I can't speak to the reputed water resistance. They fit well, stay up, and are warmer than others I've had-the fleece inside is great.
Thank you for your feedback.
Great arm weather for cold, wet conditions.
Cycling Enthusiast
Litchfield, Connecticut
Works great on cold days, and especially with a light rain where it keeps the arms pretty dry. Was a great combination with my Castelli Perfetto RoS Light Jersey while cycle touring with several chilly days with a drizzle and light rain.
Thank you for your feedback.