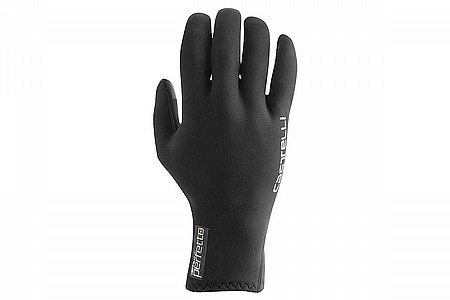 Gear warmth for near freezing temperatures
1 of 1 customers found this review helpful.
I really like this as it is a longer glove that goes deeper on my wrist. It doesn't feel like it is warm but the breatheability shines when you work up a sweat. My hands stay warmer in this than another "wind proof" glove. It is harder to operate my garmin watch with this on but the extra protection leaves no gaps. The only other downside is that the labels in the glove are scratchy even after I tried to trim off as much as possible - can likely fix with rounding off of the labels. Overall, excellent and does its job.
Thank you for your feedback.
Nice non-bulky winter glove
I generally only ride in temps above 42 F. I'm 54, and have the large sized glove. They are snug but comfortable. I've done two rides. At above 46 F these can be a little warm, especially if you're climbing. If I'm just cruising on the flats there great. I do a mix of road, gravel and MTB. In the winter months I tend to do more gravel/MTB. I wore these on a climb and my hands got pretty hot and sweaty. Nice to have options though. I seem to have a plethora of gloves these days! Love Castelli gear, especially for cold-weather riding.
Thank you for your feedback.
Hands Down A Great Glove
by
Col. Walter E. Kurtz, Ret.
Cycling Enthusiast
1 of 1 customers found this review helpful.
I started wearing these in the late fall riding season. Super warm. Easy on / easy off. Nice snug fit. Gripping surfaces on fingers and inside hand area make for solid gripping. If you were to add a light glove liner, I feel you could easily use these gloves to beat temperatures in the teens.
Thank you for your feedback.