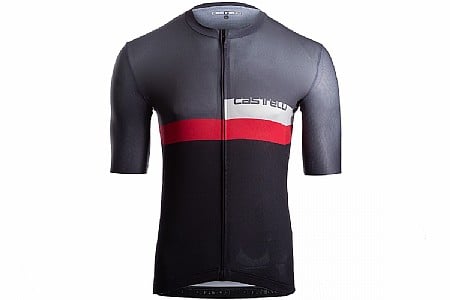 User submitted reviews
Review by Steve F.
Lightweight and well made
Another great jersey from Castelli, light fabric with good stretch and breathability. Longer than the last couple of jerseys I bought so it�s very easy to access the pockets, if you have tight shoulders you�ll appreciate the design.
Thank you for your feedback.
Review by Anonymous
Fits oddly
0 of 1 customers found this review helpful.
This is a VERY stretchy jersey that sinks far lower than you might reasonably expect.
Thank you for your feedback.