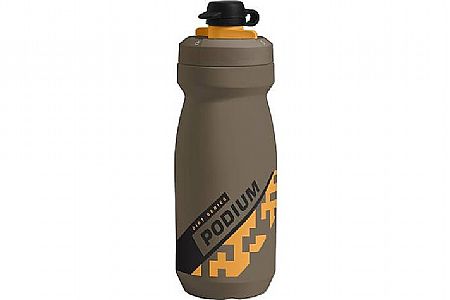 Finally! Great design, why did it take so long for this from the best bottle maker?
Cycling Enthusiast
St LOUIS MO
nothing like a clean drink of water on the trail
Cycling Enthusiast
Los Angeles
Love it .... it keeps the dust out.
Cycling Enthusiast
Redwood City, CA
Great bottles for dirt
These bottles are perfect for riding in muddy or wet conditions on dirt. They've increased the detent compared to the standard CamelBak bottles which makes it easier to grab while wearing (full finger) gloves, especially winter gloves. The cap does make it a little difficult to drink while riding, at least to get it back on when you're done, but that's a minor thing compared to the joy of not getting a mouth full of mud!
Thank you for your feedback.
Overall, tough and functional
Keeps the dirt out
Cycling Enthusiast
Southern Oregon