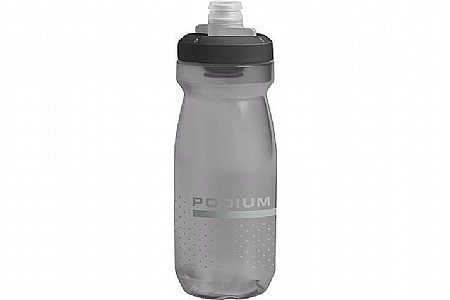 GREAT BOTTLE
Cycling Enthusiast
macon ga
Surprising
Cycling Enthusiast
Pittsburgh, PA
Best bottles I have used
Competitive Racer
Viera Florida
My wife tried these first because she isn't like to pull up the nozzle on Elite bottles while riding usually with her teeth. She seemed happy to use the new bottles so I also gave them a try. These have been the best bottles for riding on the go. Great quality and reasonable price. Holding up very well after a couple months of use.
Thank you for your feedback.
Work great and don't leak
I love these bottles.. they hold up to road, gravel or MTB use with no leaks or mess. They look good too. The only knock is they tend to develop mold under the rubber piece contained within the lid if you don't take it off and let it dry out after washing.
Thank you for your feedback.
Yuk Free
Cycling Enthusiast
Central Oregon
excellent product
Cycling Enthusiast
nevada county
Just another plastic bottle
New close valve, but same Camelbak performance
Cycling Enthusiast
Portland, OR
They changed the lid. Darn
Cycling Enthusiast
Vancouver, WA
4 of 6 customers found this review helpful.
So they changed how you twist to open the spout. It's seriously much harder than the previous style. It's no longer a one handed, open it while it's still your cage affair. I used to keep my second one closed til I needed it. Now I keep both open on a ride.
The spout still gives a good flow, but I don't think you get as much as the previous style.
I got the clear and after a few rides, it was already getting the black scuff marks they get.
They look like I've had them for years.
Still a good bottle, but not a step forward in design.
Thank you for your feedback.