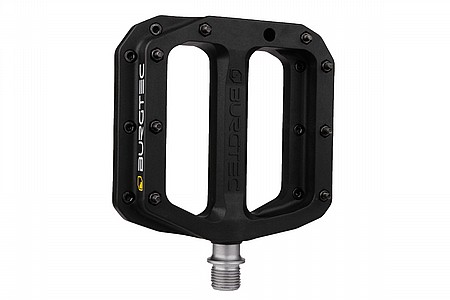 User submitted reviews
Review by James Keeley
Bass pedal small footprint won't work for bigger feet
Small footprint won't work for bigger feet
Thank you for your feedback.
Review by Anonymous
Love 'em
Cycling Enthusiast
Denver, CO
These are great. I'm giving them 4/5 stars just because they don't have anything reflective on them, which is kind of annoying. A spot of reflective paint is all I ask, pedal designers of the Earth! You're already painting your brand name on there, just use shiny paint instead of black.
But otherwise I'm totally happy. I got these to replace some Crank Bros Stamp pedals I hated. Compared to those, there are a couple places these use metal where Crank Bros use cheap plastic, and these are actually, well, flat. Flat flat pedals? Imagine that! These are a bit smaller, but big enough. My Five-Tens stick like they're clipped on. I just ordered a second set for my other bike.
Thank you for your feedback.