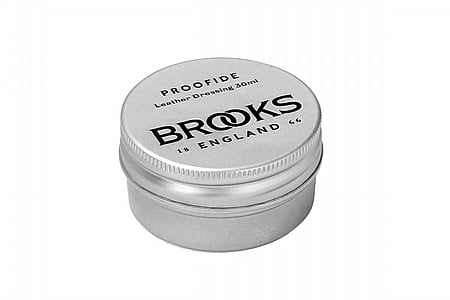 Brooks Proofide is a must.
This stuff will last a lifetime.
Good conditioner to maintain flexibility of saddle
Cycling Enthusiast
St. Louis
2 of 2 customers found this review helpful.
This Proofide is easy to use. Can be difficult to apply to bottom of saddle due to rails and attachments. Once applied it seems to absorb quickly and dry. No smell like other leather products which is nice. Doing another application this week. Love my Brooks B17.
Thank you for your feedback.