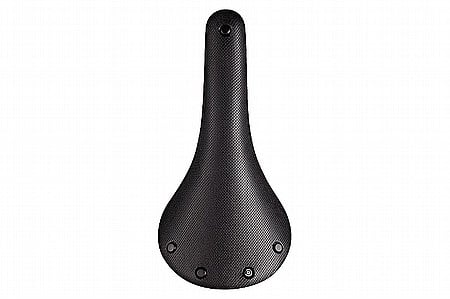 Best all around
Daily Commuter
Springfield, Illinois
Overrated
Cycling Enthusiast
Sacramento
I've read all the great things about this saddle since Brooks strategically leaked it was about to be released, some 10-15 years ago(?), and wanted one every since. Now that I finally own one and have used it for a couple hundred miles, I have to say, for me, it's quite overrated.
First and foremost, it's not as comfortable as claimed. I come back from hour+ rides sore, bordering on numb in the nether regions -- not the stuff of bragging rights for any saddle. When I decided to swap it out for another saddle I had, I was surprised at how heavy, bulky it felt in my hand. Again, not optimal.
In sum, I don't, can't recommend this thing, suggesting instead saddles with center cut-outs to better protect the plumbing bits.
Thank you for your feedback.
Perfect addition for my vintage 1984 Club Fuji.
Cycling Enthusiast
Sarasota, Florida
I purchased the Brooks C13 Cambium saddle to replace the original Vetta saddle on my 1984 Club Fuji. Couldn't be happier with my choice. Not only does it look great, but I found it to be comfortable right out of the box. I definitely recommend this saddle.
Thank you for your feedback.
So good I want more
This saddle just fits me in the 145. The flex is awesome. Sit bone support if perfect. The cover is a little weird. Kinda grabby. But as I ride it more, it seems to be wearing in. Saddles are personal, but for me. This might be perfect.
Thank you for your feedback.