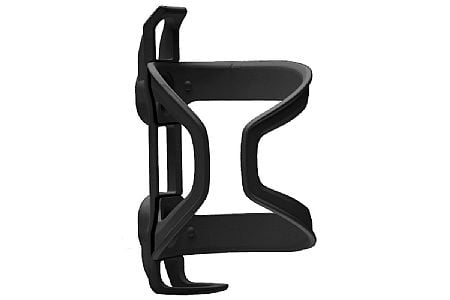 Grabbing that 2nd Bottle is now Easy!
2 of 2 customers found this review helpful.
Purchased the Blackburn WaysideEntry Bottle Cage after regular cages would not release my 2nd bottle, especially in humid weather. The Wayside cage performs as advertised, easy to install, and bottle goes in and out easy so I can focus on those fast rides.
Thank you for your feedback.
Quality pair, each holder opens opposite sided, and allows a pair to be positioned to release either side.
My mountain bicycle frame is a tight space to use full size water bottles and holders. An option to store or retrieve a water bottle sideways allows use of larger bottles than with top access types. The Lezyne brand has been great quality so far. Arrived as a pair. Each holder is opposite sided, which allows access to both holders from the same side of the bike when used fore and aft on the bike frame. Changing which cage is which, allows different sides of the bike frame to be accessed.
Thank you for your feedback.
Works well and seems durable
Easy to install and select which way you want the opening to face. Build feels solid, should hold up for a long time. Holds bottle securely. Recently got a frame bag that made it really difficult to get a bottle in or out, so got this to make it a bit easier. Still have to focus more when putting a bottle back in, but it does what I need it to. Overall pleased with the purchase.
Thank you for your feedback.
Fantastic out of the box
I have only limited use so far, so no long term report here, but the cages are awesome. The hold the bottles securely and makes it easy to grab them out sideways. The cages can be mounted to be grabbed from the left or the right by flipping them. They also have a nice matte black appearance.
Thank you for your feedback.
Great cage for arthritic hands!
Cycling Enthusiast
East side of the Sierra.
Perfect for my mountain bikes.
Nice bottle cage
Cycling Enthusiast
Massachusetts, USA
2 of 2 customers found this review helpful.
Holds the bottle quite securely, but the sideward angle of the opening makes it a very easy and natural motion to get and return the water bottle. Not just for small frames - I like it just fine on my diamond frame road bike.
Thank you for your feedback.