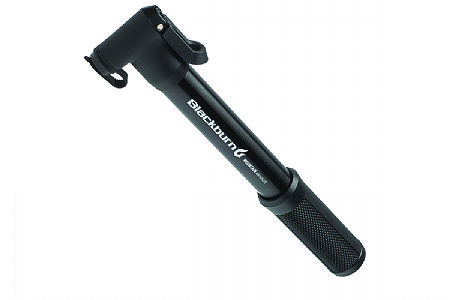 User submitted reviews
Review by IronMax
Great pump in a small package!
Cycling Enthusiast
San Francisco Bay Area
This pump is used mainly for mountain biking. The included mount fits well under my bottle cage and the pump is well secured to it. I happen to have a Shrader valve infant and a Presta on the rear but the switch over on the Blackburn pump makes that simple.
Thank you for your feedback.
Review by Anonymous
Cheap, don't like the locking air valve connecter
2 of 2 customers found this review helpful.
Very cheap light plastic, I doubt it will last long. I prefer my Leyzne with the flexible hose connecter, which I've had for years and still works, but takes a lot of effort as it is only a one way pump.
Thank you for your feedback.