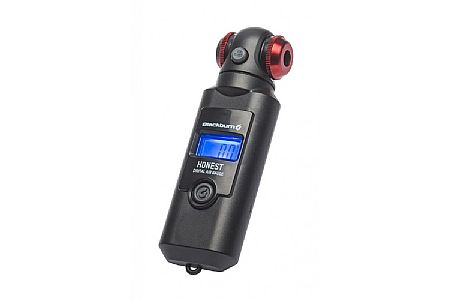 Improvement
Cycling Enthusiast
SF Bay Area
The perfect companion on a gravel ride.
Cycling Enthusiast
Portland, OR
For that perfect PSI, I thought it would be a good idea to purchase this digital pressure gauge when riding gravel. I don't know how accurate it is, but it's been great so far. Simplistic, lightweight, and aesthetically pleasing.
Thank you for your feedback.
gauge accurate, description not so much
Cycling Enthusiast
New England
I like it, it works as designed.
Cycling Enthusiast
MN & WI
works well
Cycling Enthusiast
Grass Valley
Must have for a tubeless set up
5 of 5 customers found this review helpful.
Great gauge for dialing in the lower pressures that make tubeless conversions work to your favor. I like that it has .5 lb. increments for more precision. The audible beep and backlight are nice features too. My only complaint is that the reading isn't updated when using the pressure release button, you have to remove and re-engage for the updated pressure. Otherwise, I would have given this gauge five stars.
Thank you for your feedback.