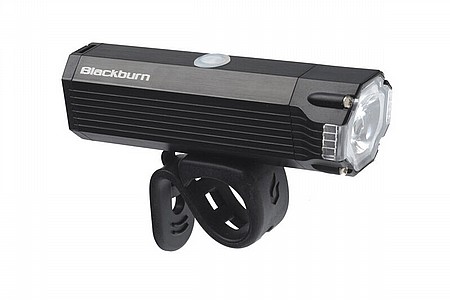 User submitted reviews
Review by windpig
Bright light, but a little difficult to remove
Cycling Enthusiast
Portland OR
The BLACKBURN DAYBLAZER 1000 itself is a great light. The only slight problem is that you must remove it entirely from your bike in order to charge it. The rubber strap that it attaches with is quite strong, so a bit difficult to remove and replace. I finally figured out that I could rotate the body of the light 90 degrees, which made the remove/replace task easier.
Thank you for your feedback.
Review by Duluth dave
Good light
Plenty bright to be visible in daylight and to illuminate the path forward at night.
Thank you for your feedback.
Review by Matthew
1000 Lumens of Brightness is Amazing
Cycling Enthusiast
Southern California
A group of us do a fast paced after-work ride to the beach and back on a paved quick-moving bike trail, and I recently stepped up to this light from a perfectly great Night Rider 350. The Blackburn's 1000 lumens is a big difference in brightness- almost as bright as a car's headlight from the perspective of riding the bike. The light can be easily adjusted to the left or right in small increments, and also up or down to gain a better high visual horizon and surface appraisal.
Thank you for your feedback.