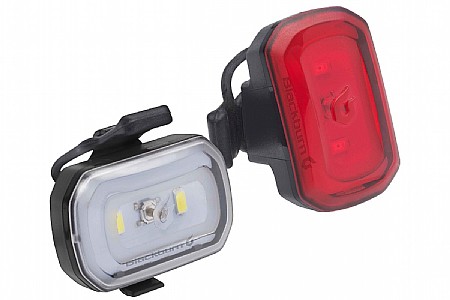 front light - meh, tail light good
1 of 1 customers found this review helpful.
The front light is bright but does not really focus on the terrain before you and shines in a wide beam that sort of blinds you. The tail light is good especially in flash mode. Both are difficult to turn on and off at times, having to press the center of the light in the exact spot in order for it to function while actually riding is difficult. I would not buy them again.
Thank you for your feedback.
Great value for rechargeable light set
Impressive performance in a small package
Cycling Enthusiast
Denver, CO
Exactly what I was looking for: an inexpensive, bright light set.
Cycling Enthusiast
San Jose, CA
Love these lights!
Daily Commuter
Ashland, OR
Attention Getter While Road Riding During The Day
Cycling Enthusiast
South Texas
easy to use 3 hrs of run time
Cycling Enthusiast
Brigantine NJ