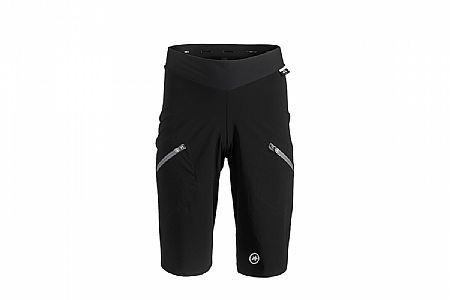 Not At All What I Thought I Was Purchasing...
Cycling Enthusiast
North Texas
First off, I LOVE Western Bikeworks. Outstanding products and customer service. They are my "go-to" website for all cycling clothing/accessories. I Bought these shorts for the occasional recreational ride to Starbucks. Shame on me for not thoroughly reading the description. No chamois. You need to add the Assos Men's Trail Liner Shorts for an additional $96.97. Now you have over $200.00 in a recreational pair of 2-piece cycling shorts. Not impressed with the waist band either. You can do a lot better for $201.22!
Thank you for your feedback.
My New Favorite
Cycling Enthusiast
Redlands, CA
3 of 3 customers found this review helpful.
Likes: Zippered pockets, Air Flow for Cooling, Colorfast fabric, Length (not too long), Fabric/Material quality. These shorts are more tapered loose fit than most other shorts. If you want total baggy these are not the ones. These shorts impress and are exactly the right shorts when outside temperatures soar. These shorts may be higher in price, but in the long run they will be the most cost effective. My other shorts were much hotter and bleached out in the sun so they were brown/black rather than black.
Thank you for your feedback.