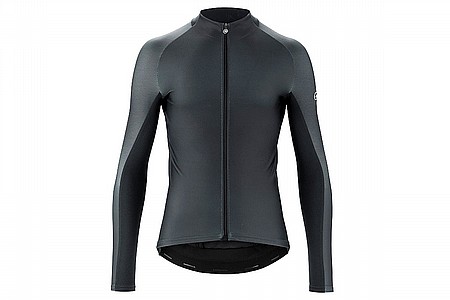 Luxurious jersey that does fit well
Cycling Enthusiast
Brenham, TX
4 of 4 customers found this review helpful.
A superlative spring/fall jersey. Some reviews complain of the armpits not fitting correctly. Yes, if you pull the jersey on over a base layer the shoulders will stop at the deltoid because of the thermal layer grabs and the fabric stretches over the shoulder. After you get it on all you do is pull up on the shoulders to fit the jersey at the arm pits -- no flying squirrel, indeed a perfect fit. Luxuriously comfortable! Rode today at 50 degrees, 5-10 mph headwind going out, tailwind on the backside of the loop -- very comfortable into the wind and then with the wind. It is also very smart looking (torpedo grey). 5' 10", 173 pounds, broad chest/shoulders, size large. Might could fit a medium, but went large as other Mille jerseys in medium have fit me quite tight through the shoulders.
Thank you for your feedback.
Its a very nice jersey but the fit is terrible. It is very tight across the chest
Cycling Enthusiast
Orange County, CA
6 of 7 customers found this review helpful.
I have a several Assoss jerseys and this is the first one that did not fit well. It is extremely tight across the chest.
WesternBikeworks.com Comments
Hi there, Sorry the Jersey didn't fit how you hoped. Please don't hesitate to contact our CS team to resolve any issues you have, and do returns/exchanges. Thanks! -The BTD Team
Thank you for your feedback.
What is to be expected..
Cycling Enthusiast
SW Florida
2 of 2 customers found this review helpful.
Great for those cool crisp mornings we have here in Florida in winter (+/- 50 f). Good wind blocking and just the right balance between thermal and breathability.
As for the quality, nothing more to say other than "Assos" Absolutely the finest available and worth every penny. This, as well as my other Assos pieces, are my all-time favorite cycle kit wear.
Thank you for your feedback.