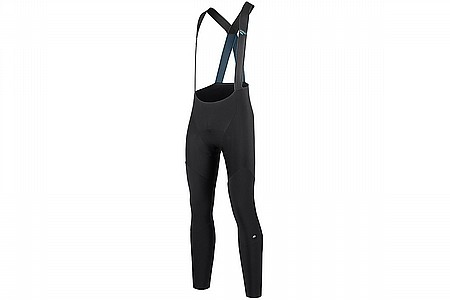 Pricey but worth it - exceptional set of winter tights
I've tested these over the course of about 400 miles and I am extremely pleased with them. The bib is one of the best I have ever used whether in winter or summer bibs. The material is extremely warm and nice feeling. I put these bibs squarely in the 'winter bib' category. They seem very durable so far and if you can get these on sales, these are easily worth the money you pay. Assos isn't cheap, but as is usually the case, you get what you pay for.
Thank you for your feedback.
Great for very cold, dry weather
Cycling Enthusiast
Eastern Sierra
3 of 3 customers found this review helpful.
This is a new and confusingly named product; Habu is the name reserved for Assos' early Winter line up but this tight is for deep winter, as evidenced by the double layer of their heaviest RX over the knees. This is very similar to the design of the old LL.MIlle tights, which were a very warm and comfortable set of tights which lacked wind proofing and and had a fairly simple pad. I cut the pad out of those and wore a wind proof bib underneath as my main winter tights. These new tights make that unnecessary, providing that critical wind proofing front panel and a very good pad; they are the LL.Mille tights perfected! They still lack protection against the wet, so they're for cold, dry weather. They also lack the sweaty geoprene leg openings, which makes them more comfortable and quite a bit cheaper than the Equipe RS.
Thank you for your feedback.