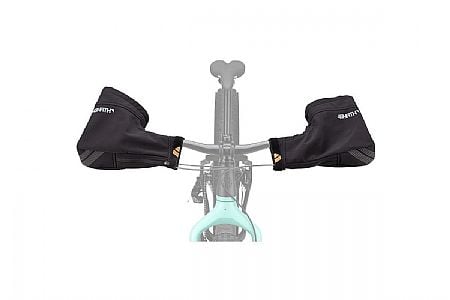 User submitted reviews
Review by Art in CO
Somewhat disappointed
Cycling Enthusiast
Erie, CO
I was expecting more protection from these than I got. Air leaks in where the Pogies fit around the cables, and I just didn't get enough protection from the elements. Even with my winter gloves on, my hands got cold. Maybe it is user error in attaching the Pogies, but I'm pretty sure I followed the directions accurately. I'll try them again next winter, and see if I can solve the air leak problem.
Thank you for your feedback.
Review by Brandon Ott
Perfect
Love these. They are perfect for my fat bike and even drop a handwarmer pack in there on cold days. Heads up, you do need open bar ends to use these. I had to cut the end off of my Santa Cruz Palmdales, but the included bar plugs finish it off nice and look great without the pogies on as well.
Thank you for your feedback.