Dakine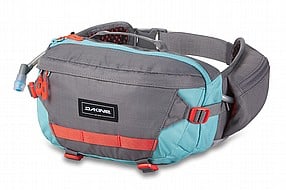 Cycling Enthusiast
Sacramento, CA
1 of 1 customers found this review helpful.
Great alternative to a backpack on long rides.
Took this on a 96 mile ride and did not regret. There is room for bike tools and food. I did not use the hydration sack so had additional space for a bike lock and food. Did not even notice it was there when riding. Backpacks become uncomfortable for me after about 30-40 miles of riding so this was a welcome alternative. Like the zip pocket in the padded waist belt to store keys/wallet for easy accessibility. Purchased this on sale so the price was right as well. Anticipate using it frequently, including for bike touring in the future.
Thank you for your feedback.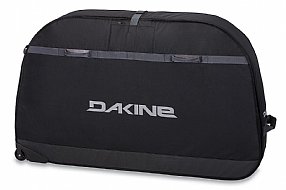 Cycling Enthusiast
Portland, OR
1 of 1 customers found this review helpful.
Good design, and recycled fabric
This is the second travel bag I've owned, the other bag was by EVOC. And I much prefer the Dakine. Size is a tad smaller, and the internal layout and storage is slightly better in its design. The Dakine bag also uses recycled polyester! Dakine just makes some of the best travel bags, I have and use there ski sleeves and boot pack as well. Dakine is doing more Bluesign and recycled fabrics throughout their product line, and so I'll keep paying attention to what they're making.
Thank you for your feedback.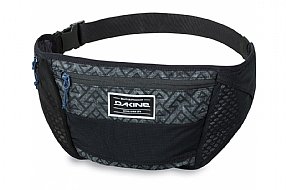 Cycling Enthusiast
Sherwood, Oregon
3 of 3 customers found this review helpful.
Well-designed small bag for tools, tube, and incidentals. Can be used under a jersey.
Well-designed bag for small loads such as tools, a tube, and other incidentals. It fits rather flat, so will work fine under a jersey, but the flat design does limit it's carrying capacity. A stretch pouch outside the main compartment will fit a road tube, no problem, though a MTB tube is probably too large. Hipsters, if you want to carry a can of PBR with you, look elswhere. Ditto CCW types, your compact 9mm is too big for this bag.
Despite the smaller size, I find this bag very useful for many rides, to carry my phone, wallet, and tool kit, leaving jersey pockets for food, and a wind shell. Also good for summer use, when it's great to have nothing in your jersey, so completely unzipping for a Flapper is easy.
Thank you for your feedback.