Custom Bike Builds
Whether your dream bike is an 11 lb climbing machine that almost floats away on its own or a burly overland adventurer to get you from here to Denali, our expert staff at Western Bikeworks can get the wheels turning on your custom build. Want a component we don't stock? Sure thing. Looking for a groupset not offered? Yep, let's do it.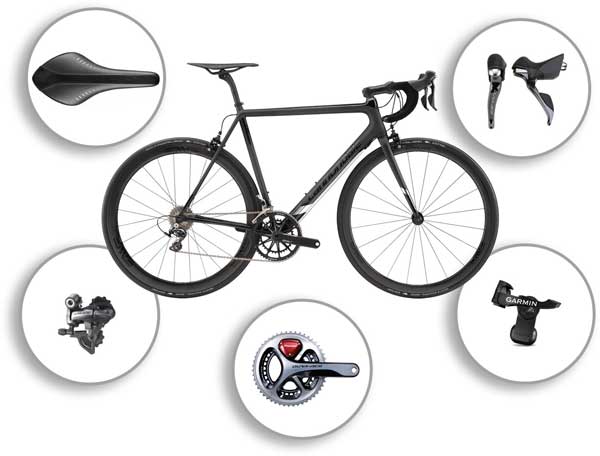 Component Upgrades
Buy a new bike from us and we can upgrade any components and we'll even give you credit for the components you're replacing. Talk to our customer service agents to get a specific quote on what you're interested in. We carry a wide selection of drivetrain components, cockpit components, saddles and wheelsets, and we can special order anything we don't carry.
Most off-the-rack bikes have a nice complement of components, but a few minor upgrades such as a special saddle, unique bar shape, or different stem, can make a big difference on your enjoyment of your new ride.
Wheelset Upgrade
A wheelset upgrade can often delivery the most performance improvement for your dollar. We carry factory-built wheelsets from top brands like Mavic, Fulcrum, Shimano, Enve, HED, Zipp, Stan's, DT Swiss, Lightweight, and others. Clincher road wheels. Tubeless MTB wheels. Tubular Cross wheels. Disc and rim brake options. Carbon and alloy. We have it all.
Want something unique? Easy to repair? Bullet-proof touring wheelset? Dynamo hub for commuting or Randonneuring? Our on-staff wheel-builders have collectively built thousands of hand-built wheelsets. We can build the ideal wheelset for your needs and budget.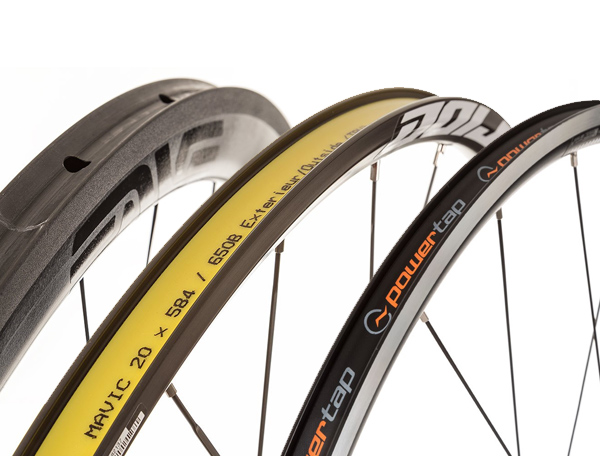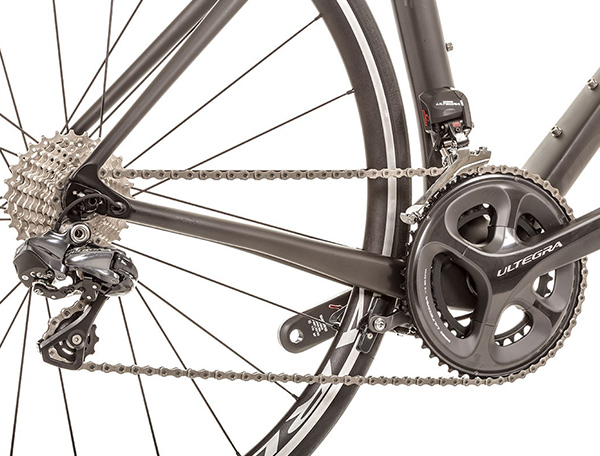 Full Custom Build
Or maybe your looking for the ultimate in full-custom. We're proud to be a dealer for Parlee Cycles. Parlee is a leader in full-custom carbon fiber road bikes, combining master craftsmanship, superior attention to detail, and gorgeous finishes.
Parlee can not only adjust frame geometry for the perfect fit, they can also optimize the ride feel by selecting one of five different tube types to deliver a final product that is perfect for your riding style and priorities. Top it off with a full custom paint scheme and you'll have a ride like no other.
Using our sophisticated Guru Dynamic Fit Units, our professional bike fitters can help you dial in the perfect geometry for your needs. Give us a call or stop by to discuss your perfect bike.
With decades of shared experience on the road, on the trail, and not to mention our deep cache of knowledge and solutions, gained from getting ourselves into various bicycle escapades and blunders, we can help fine tune your idea to make sure the bike in your head is every bit as brilliant as you imagined it.