Crank Bros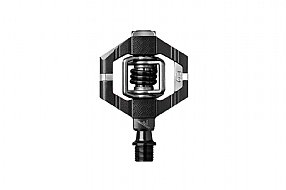 Cycling Enthusiast
Mount Shasta, CA
1 of 1 customers found this review helpful.
Tough and Good Pedal - One caveat
I have had CB egg beaters that are still going strong after 20+ years, some original Candy that were just partially rebuilt after 12 years and two pairs of Candy 7. The Candy 7 are tough and reliable too. The caveat is I had what I kept thinking was a loose cleat on the first Candy 7. I lost an end cap and had a bent fin so I decided to buy a new pair. When reading the instruction and looking through the parts I saw these traction pad devices to secure a snug fit if your shoe allows a gap between shoe and pedal. My Sidi Dominators did which explained why the cleat felt loose - it was actually a slight rocking. Problem solved I thought - those thicker traction devices are not easy to install. No vids on the web except one bike shop saying it was a bear. I called CB's and they offered to install at no cost if I shipped them back. So, I had them rebuild the old pair as well. Long story to say, CB's service is awesome - fast and on the mark. And, their prices are great too. The whole rebuild , fix and shipping both ways cost less than $60 for both pedals. It was a pain, but in the end worth it. If you are a CB fan, get these but possibly budget $20 and some time to send them back to have the thicker traction pads installed. It made a huge difference - no more feeling of a loose cleat which was actually slight rocking.
Thank you for your feedback.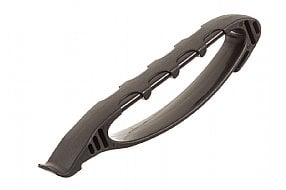 Casual Cyclist
Smyrna, Georgia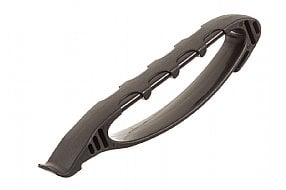 2 of 2 customers found this review helpful.
The tire lever you need to have
This tire lever really is the only tool that works for me on my tubeless ready rims that I'm still running with tubes. Tires that were previously nearly impossible to mount for me now find their place with the aid of this tool. Honestly, I had been stuck roadside for a good half-hour wrestling tires off and back onto my wheels before I got this lever (never had such difficulty before the tubeless ready wheels, seems to be something about the deep middle channel that makes a standard tube replacement difficult). The process was transformed from hellacious to possible thanks to this design. Highly recommended to anyone riding tubes on tubeless-ready rims.
Thank you for your feedback.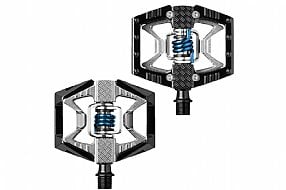 3 of 5 customers found this review helpful.
Best of both worlds
Maybe you have a long commute and want to clip in and maybe sometimes youre heading to neighborhood cafe or pub and just want to get going. These are the perfect pedals for this scenario. Give it a shot or make it a double.
Thank you for your feedback.