Best Sellers
The 2.0 Road Fork: level up your carbon fork. Functionality without compromise.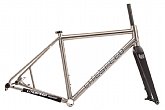 The super-versatile, go-anywhere adventure bike made to outperform anything in its class.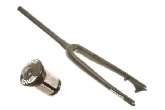 Bunny hop the competition with this lightweight disc-brake compatible 'cross fork.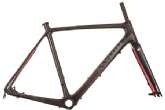 Regular Price :
$1,295.00

$850.00
Total Savings:
$445.00 (34%)
Change your life, upgrade your ride. This is the fastest cross bike on the market. Frame and fork 1570g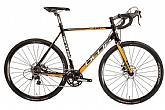 Regular Price :
$1,745.00

$1,396.00
Total Savings:
$349.00 (20%)
An all-road/adventure bike featuring Gevenalle CX2/BURD drivetrain.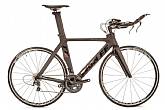 The pinnacle of aero performance.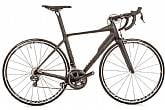 One look at the new ESX, and you know that this bike is all about being fast.

Letís get right down to it. The Hank isnít gravel fondo UCI adventure certified nor does it sport a press-fit hydraulic 11-speed thru-axle micro whatever. Itís got one speed, a steel frame, and a coaster brake, and thatís exactly why you want it.

*Orders received before 3:00PM Pacific time are shipped the same day (M-F). Orders over $75 are shipped free (USA only, excluding AK and HI). Some exceptions apply. See Shipping for details.