Bicycle lights are critical if you are riding at night, dawn, or dusk, or in inclement weather conditions such as rain or fog. We also recommend them for road riding during daylight hours as an extra measure of visibility for vehicles—especially during the winter months.
With hundreds of bicycle lights available in a variety of brightnesses, charging methods, and mounting configurations, it can be challenging to choose the model that meets your needs. To help with selecting yours, we've compiled a simple guide to help you light the way and be visible to your fellow road users.
Applications
Different disciplines have different equipment demands and the same is true for bike lights. A high-powered trail light might be an absolute necessity for an after-hours shred-session, but we wouldn't recommend them for a busy urban commute.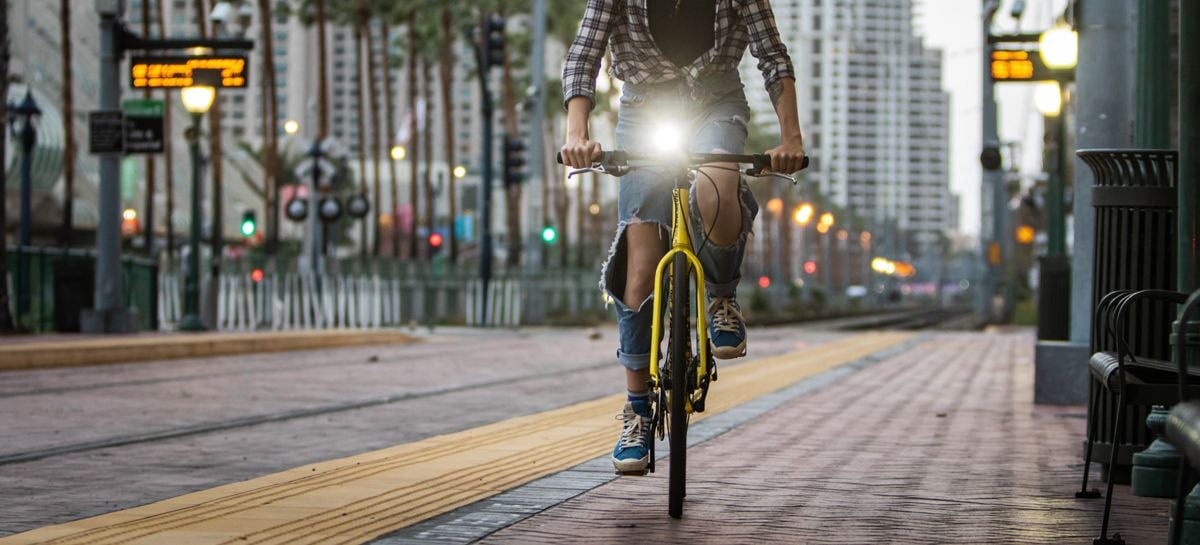 If you're riding in a city that has good street lighting, you won't need an extremely high-lumen bike light to illuminate the darkness. What's more important is being seen by other road users. This is why we recommend the affordable & durable Light and Motion VIS 500 with its SafePulse beam and amber sidelights. In fact, we recommend all tail light will help you stand out on a busy commute. The NiteRider CherryBomb 100 Rear Light is a simple, no-fuss tail light that is designed to be seen.
If you are in need of both a front and rear light, many brands offer handy light sets for greater value and convenience.
For road riding, it is important to be visible to all road users, but especially drivers on rural roads. Lights with bright flash modes and long-lasting battery life are ideal for this application. The Lezyne Lite Drive 1000XL Front Light has up to 87 hours of run time and a 1000 lumen daylight flash mode making it an ideal choice for long hours in the saddle. The NiteRider Omega 330 Rear Light is another popular choice for its plethora of features including "group ride mode" that flashes dimly so as not to blind the companions riding your wheel.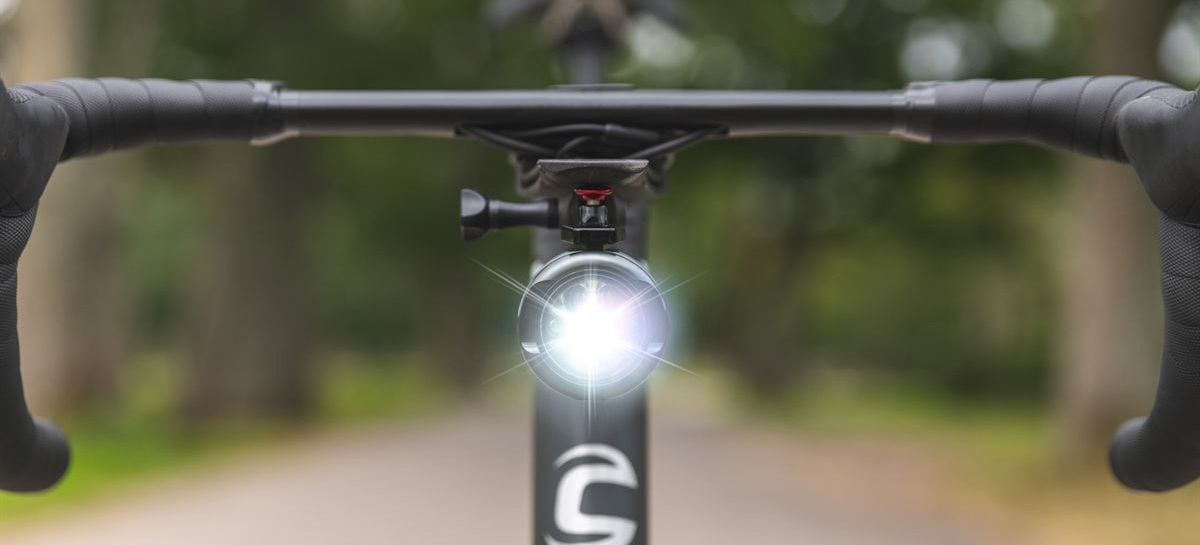 Smart lights are a burgeoning class of their own as high-tech bike lights and radar systems expand into the market to provide enhanced protection to riders on the open road. The Garmin Varia lineup is high on our list for any cyclist looking to combine visibility with complete situational awareness. The Varia RTL515 Radar With Tail Light is a combined radar & light that warns the rider of cars behind while also providing a powerful rear tail light. Pair it with the Varia UT800 Smart Headlight and you have a complete lighting system controlled by your Garmin Edge head unit.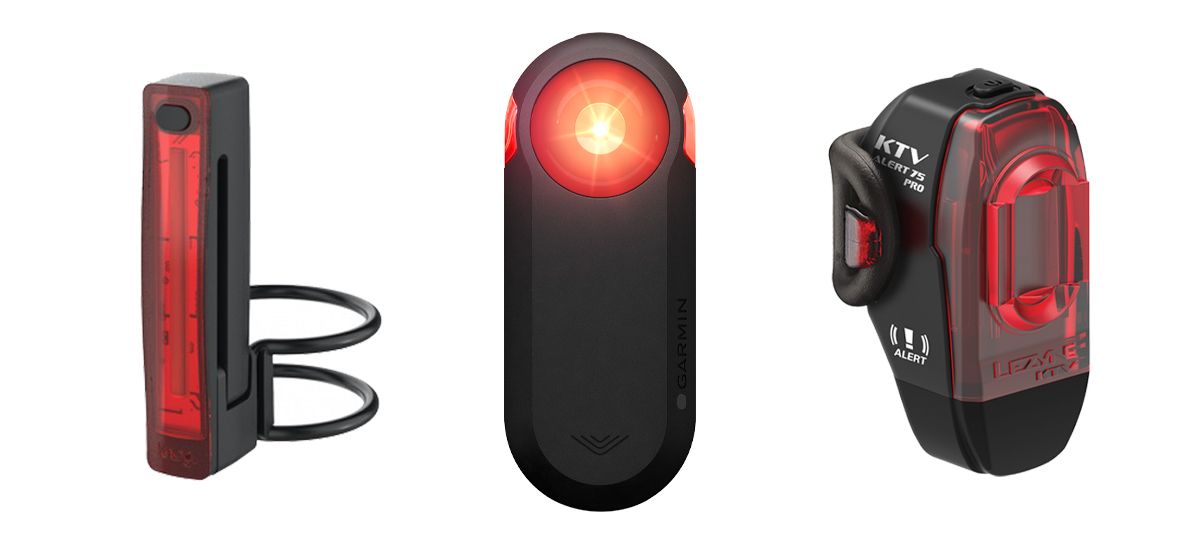 Garmin isn't the only brand bringing tech to bike lights. Exposure Lights have entered the market with a lineup of lights that adjust to conditions while you ride. The Strada Mk11 Road Sport Aktiv Front Light senses oncoming cars and automatically dims its beams. Inversely in darker conditions, the brightness of the light will increase. The Blaze Mk3 Urban Rear Light will become brighter while sensing braking conditions (just like on a car!). Of course, you can still control the modality of these lights manually, but smart light features allow you to spend less time fiddling and more time focusing on the ride.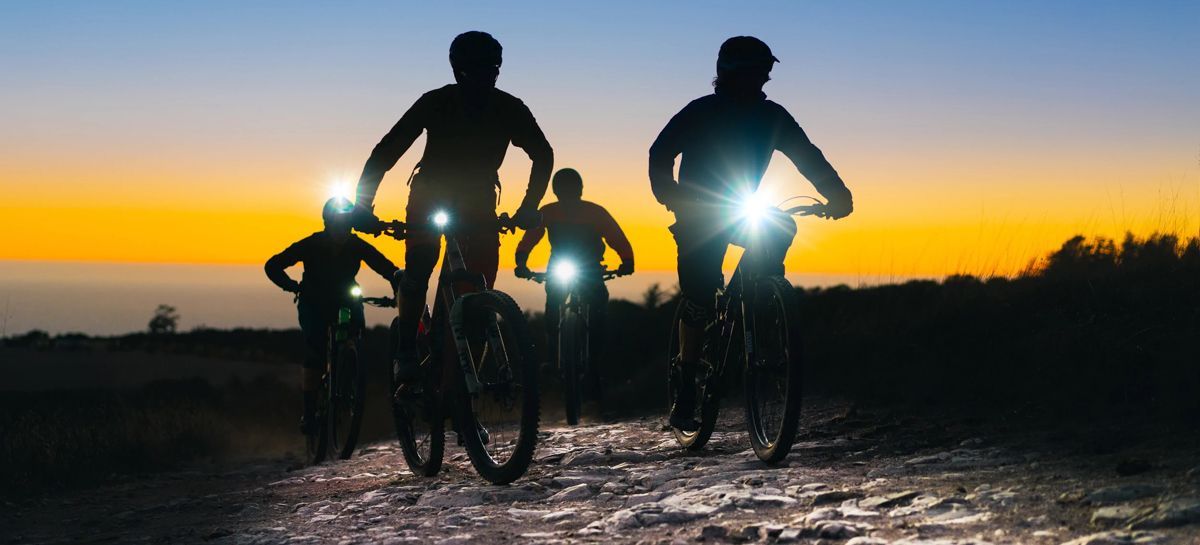 We've saved the brightest for last. For nighttime gravel riding and mountain biking, you'll want the highest-lumen lights possible to illuminate the trail and guide you through the forest safely. A lot of road-oriented lights have a narrow beam that focuses the intensity of the blaze, but MTB/offroad lights need a wide dispersion of light while maintaining a powerful luminosity. If you're riding some serious backcountry in the pitch black of winter, consider the Gloworm XS Adventure 2800 Front Lightset for its super bright 2800 lumens and lightweight helmet mounting capabilities. For rides closer to home, or even a quick loop on the way home, the NiteRider Lumina Max 1500 provides high-powered brightness in a durable, easy-to-mount setup. For complete coverage, we recommend both a handlebar-mounted light and a helmet-mounted light for game-changing night-time shred sessions.

Most lights mount to your bike's handlebars and/or seat post. Modern road bikes with aerodynamic tubing may present challenges for mounting bike lights depending on the style of mount, but most brands offer accessories to help solve this problem. NiteRider offers an Aero Handlebar Light Mount and Tail Mount for Aero Seatposts so you can stay seen on training rides or coming home from the race.
Helmet mounts are a great upgrade for MTB and trail riders that allow the rider to see exactly where they are looking. Many MTB-specific lights will come with a helmet mount included, but some brands offer helmet mounts for lights as an additional accessory. Commuters or frequent night riders can bolster their "see and be seen" capabilities by adding a light to their helmet. Lezyne's LED Helmet Mountis compatible with the entire Lezyne bike light lineup as well as many other brands.
Lastly, you can also mount lights to cycling computer mounts. This is a great way for road and gravel cyclists to keep their cockpit clean and their light focused in the right direction.
Brightness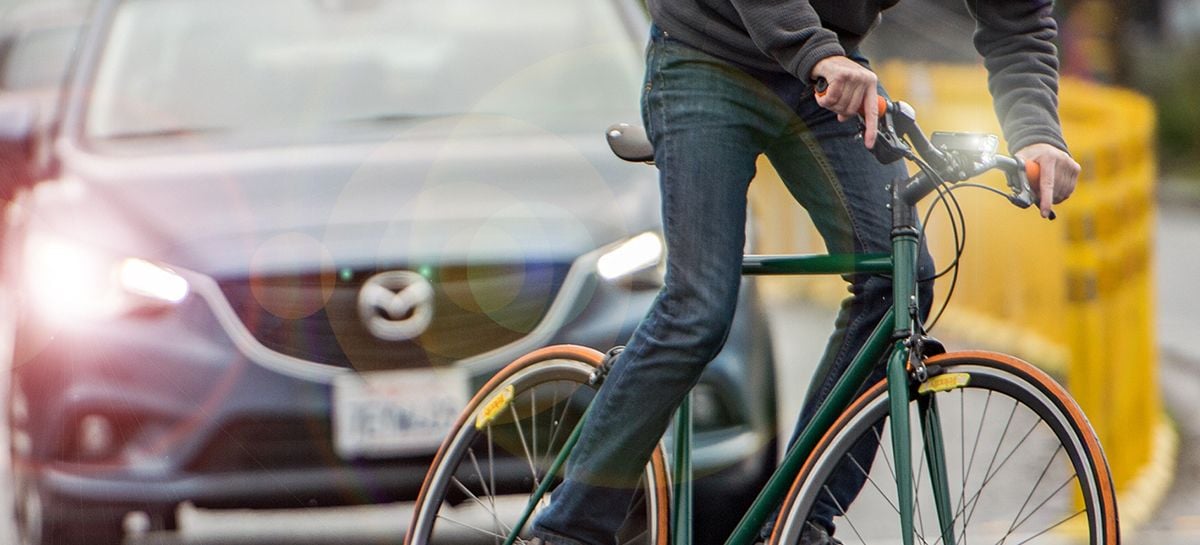 A common question we are asked is, "how bright do my bike lights need to be?" This depends on where you'll be riding and what time of day. For road riding during the daylight, you may only need a blinking front and rear light to help grab the attention of vehicles on the road. The brightness, or "amount of light", generated by a light source is measured in lumens. Most bicycle lights that provide more light than just a subtle blink will have a numerical lumen rating. A light with a higher lumen count will be brighter than a light with a lower lumen count. For perspective, the average automobile headlight emits 2000 to 4000 lumens. So if you are looking for a front light to illuminate the road ahead of you while riding at night, a light with 500 or more lumens is a great place to start. Generally speaking, the higher the brightness, or lumens, of a bike light, the more expensive it will be.
Another factor that affects the utility of a bike light besides lumen count is the design, or focus, of the light beam. The wider the pattern of dispersion of light that a bike light has, the more powerful it will need to be. Most modern lights also come with a variety of power and flash modes in order to capture the awareness of drivers on the road or boost light in poorly lit areas.
Virtually all bicycle lights use Light Emitting Diodes, or LED as they're most commonly indicated on their packaging. LEDs are nothing new and they exist in almost every electronic device on the market—and for good reason. LEDs are durable and efficient light sources that reach full power almost instantly and produce bright beams in a lightweight package.
Battery–Powered vs. Rechargeable?

Early rechargeable bike lights had short burn times and required bulk battery packs strapped to your frame. However, advances in this field have almost completely eliminated the need for anything besides a rechargeable lithium-ion battery. Plus the convenience of commuting to work, plugging your bike lights in, and riding home with a full charge is about as easy as it gets.
Some high-lumen lights, like those designed for nighttime trail riding, have separate battery packs to extend their run time and power their high-output beams. Typically, these battery packs are mounted on the handlebar or frame, or on your helmet if you are using a helmet mount.
No matter where or how you ride, a bicycle light set provides added safety and illuminates your path if you're out after dark. Shop our entire selection of bicycle lights.