Best Sellers

$67.99
Total Savings:
$12.00 (15%)
Never worry about the weather with this high-performance all-season tire, now with Vectran for extra puncture protection.

Regularly :
$64.99
to
$69.99

$55.24 to $59.49
Snappy handling and even better flat resistance.


$90.99
Total Savings:
$39.00 (30%)
Speed and comfort in a mid-priced design.


$7.80
Total Savings:
$12.19 (60%)
Keep everything you need for your ride in one convenient place with the VIP Zip Ride Wallet.


$44.99
Total Savings:
$45.00 (50%)
With a name like Peloton, it's no surprise to learn this high performance jersey is based on directly off Santini's pro apparel.


$48.75
Total Savings:
$76.24 (60%)


$104.49
Total Savings:
$85.50 (45%)
A new race-ready road helmet pairs high performance with comfort and safety-oriented features. 240g.


$100.00
Total Savings:
$99.99 (49%)
Super-aerodynamic and thoughtfully-designed helmet for all kinds of riding.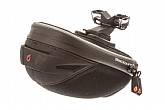 $14.82
Total Savings:
$23.17 (60%)
The Blackburn Nacelle Hard Shell Saddle Bag is a durable, water resistant saddle bag that has enough room for all the essentials plus some extra.


$183.99
Total Savings:
$46.00 (20%)
Durable and stiff wheelset with excellent aerodynamics and an economical price. 1884g.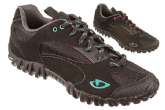 $55.99
Total Savings:
$24.00 (30%)
Giro's Petra MTB shoe is designed to work well on and off-the bike.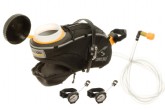 $55.99
Total Savings:
$24.00 (30%)
Bike mounted hydration system eliminates the need for a cumbersome backpack-style hydration pack or traditional bottles.

*Orders received before 2:00PM Pacific time are shipped the same day (M-F). Orders over $75 are shipped free (USA only, excluding AK and HI). Some exceptions apply. See Shipping for details.