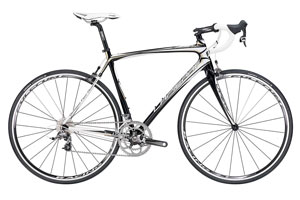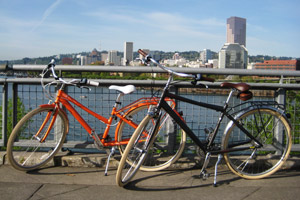 Experience Portland By Bike!
We have a variety of bikes in all sizes. Each bike comes with a helmet, lock, bottle cage, and tool bag.
Aluminum Road Bike w/ Carbon Fork
$40 - Day
$80 - 3 Day Rental
$150 - Weekly Rental
Cruiser Bike
$25 - Day
$50 - 3 Day Rental
$90 - Weekly Rental

Call us at, (503)342-9985, to set up your rental. Reservations are recommended. Full carbon bikes are also available for an additional charge.
Our Most Popular Articles
About Us
Bike Fenders
Booting a Tire
Bottom Brackets
Building a Fixed Gear/Single Speed
Ceramic Bearings
Chain and Cassette Maintenance
Cycling Trainers
Event Calendar
Go Faster Now!
Going, Going, Gone
Grease, lube, or solvent
Our Staff
Racing Bicycle Wheels
Ride Necessities
Road Bicycle Tires Page 2
Road Bike Components
Road Bike Crankset
Road Bike Seatpost
Service and Repair
Sidi Cycling Shoes
Tire Installation
Tire Size Chart
Tire Sizes
Tire Tips
Tire Types
Tube Types page 1
Tube Types page 2
Tubular Tires
Why Buy a Bike